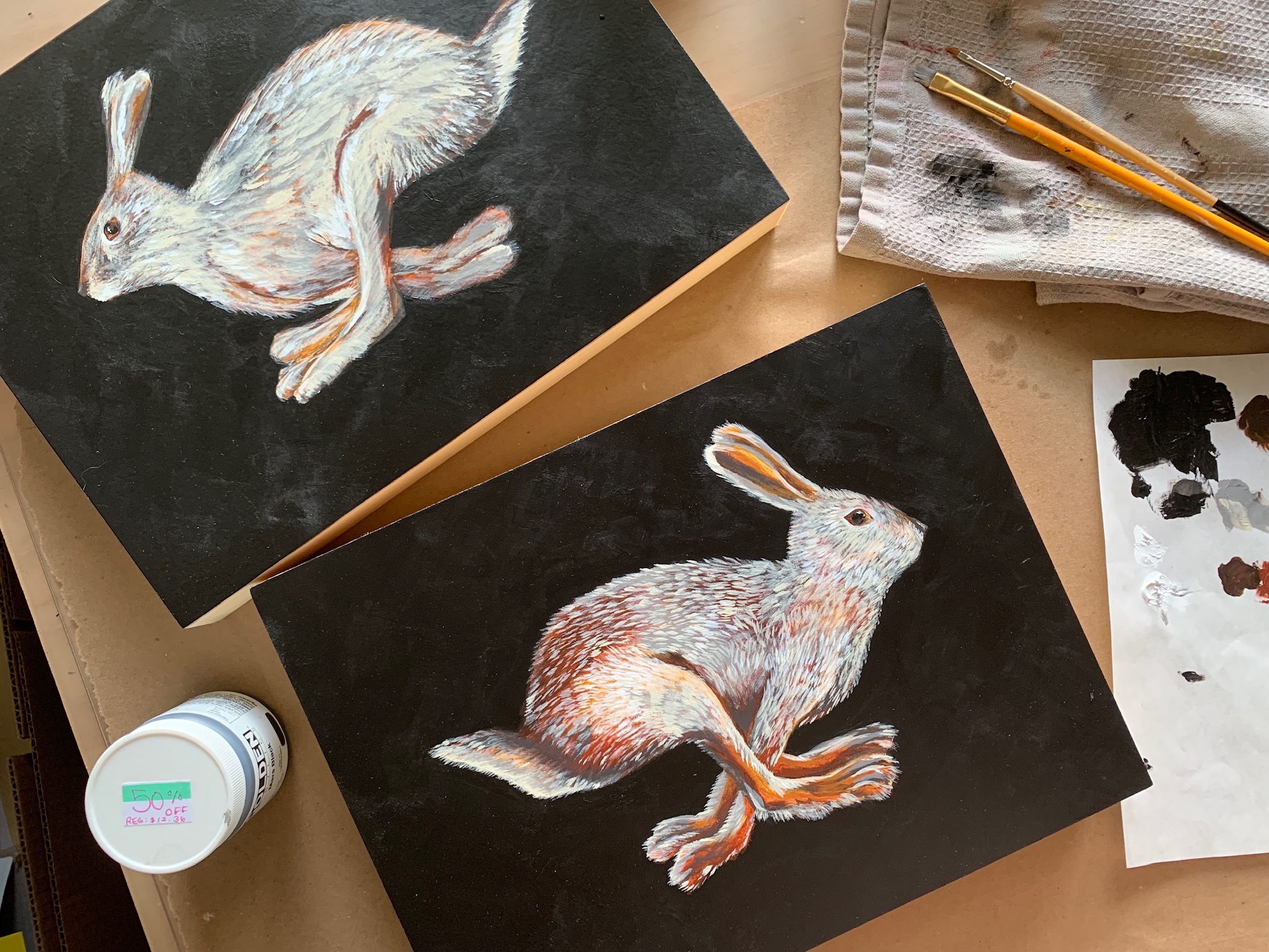 A few years ago we camped & hiked as a family in the Davis Mountains... sure wish we would have caught a glimpse at the Sylvilagus robustus aka the Davis Mountain Cottontail.
ABOUT DAVIS MOUNTAIN COTTONTAIL
"Davis Mountain cottontails, live in mountains of the southern United States and northern Mexico. They live between the Rio Grande River in New Mexico and the East Pecos River in Texas. This area has a lot of mountains,including the Guadalupe, Davis, Chinati, and Chisos Mountain ranges.
For a while, scientists thought they no longer lived in the Chisos Mountains, but they were found there again between 2007 and 2012. They are also found in the Coahuila Range in Mexico, which is farther south than researchers originally though they lived.
Robust cottontails live in mountain forests with pinyon pine trees, oak trees, and junipers. The places where they live are dry with brush and shrubs. They usually live in sumac or mahogany, and only come out in the evening to eat. Robust cottontails live at elevations of 4,700 to 8,000 feet".
HOW YOU CAN HELP:
5% of the sale of THIS piece will be donated to TPWD Nongame Fund
You can help by writing your U.S. HouseRepresentative to urge them toco-sponsor the Recovering America'sWildlife Act (RAWA), H.R.3742
Source:
http://www.biokids.umich.edu/critters/Sylvilagus_robustus/
HOW YOU CAN HELP:
5% of the sale of THIS piece will be donated to TPWD Nongame Fund
You can help by writing your U.S. HouseRepresentative to urge them toco-sponsor the Recovering America'sWildlife Act (RAWA), H.R.3742