5% of the profits support Endangered & Threatened Species.
It has been suggested that the Zone-tailed hawk is a mimic of the turkey vulture and uses its similarity to sneak up on prey that would not hide from vultures...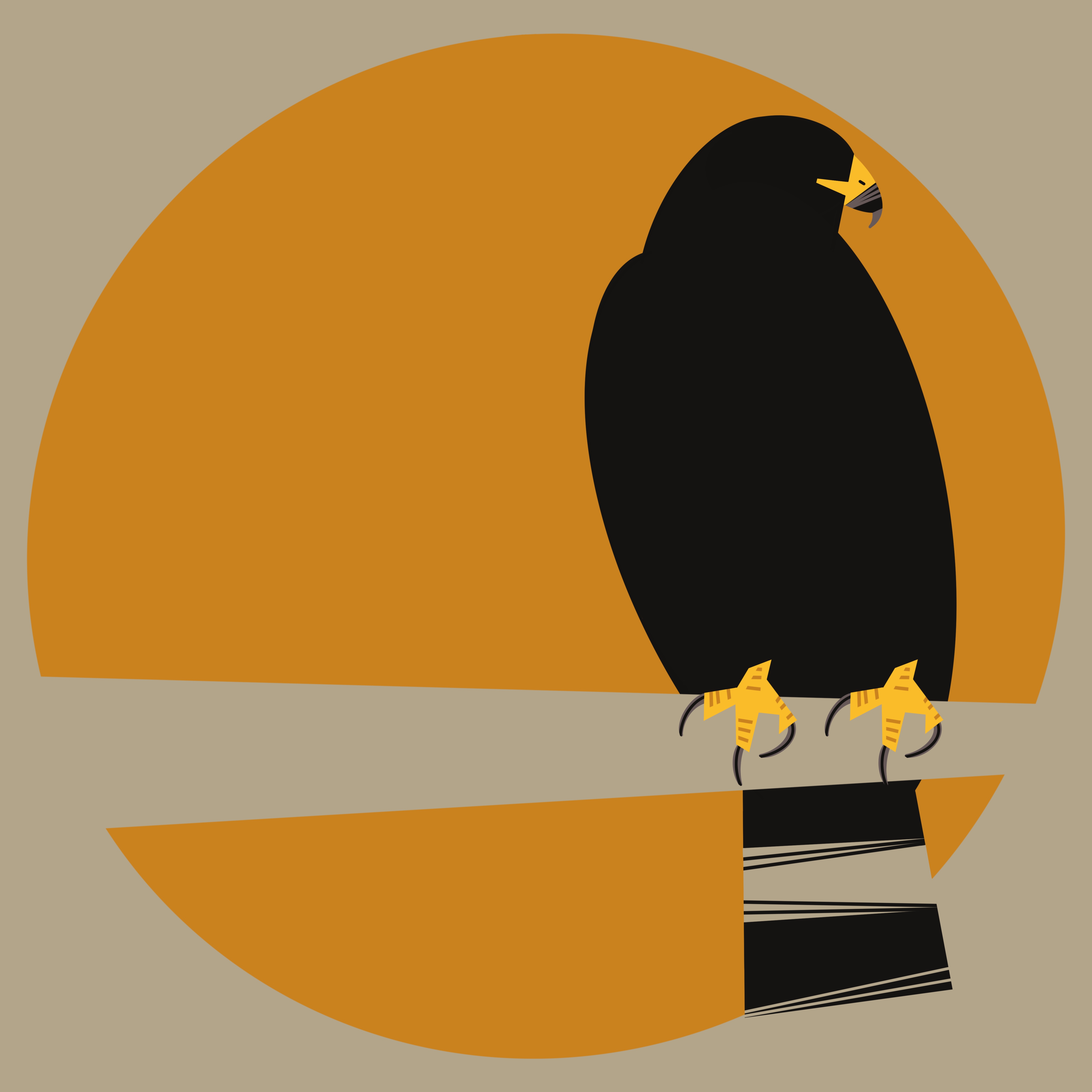 ©Juliet Whitsett |Social: @juliet_whitsett_art
COLOR PALETTE SAMPLES FROM IMAGES OF THE ZONE-TAILED HAWK:
SPECIES INFO:
"The Zone-tailed Hawk is distributed from southwestern United States through Middle America to South America east of the Andes. In Texas, it ranges from the central mountains of the Trans-Pecos and along the southern part of the Edwards Plateau at least to the Colorado river. These birds are rare winter residents in the lower Rio Grande Valley and southern South Texas Brush Country, on the Edwards Plateau and in the Concho River Valley. Summering birds usually occur from late March through October. These hawks are very volant and often are associated with Turkey Vultures. One might mistake them for vultures until the white tail bars (in the adults only) are noted. Their low population numbers are a reason for concern and why they are found on the Texas threatened list."
- Keith A. Arnold, Ornithologist, Professor Emeritus, Texas A&M University
_______________________________________
According to allaboutbirds.org
"Zone-tailed Hawk populations may be increasing in the United States as the species expands its range. Partners in Flight estimates a global breeding population of 2 million, but the great majority of these are in Mexico through South America—the U.S. population is estimated at below 2,000 breeding individuals.
Development and other landscape modifications have eliminated much historical nesting and foraging habitat, and habitat loss continues to be the chief conservation threat to this species.
WATCH:
RANGE: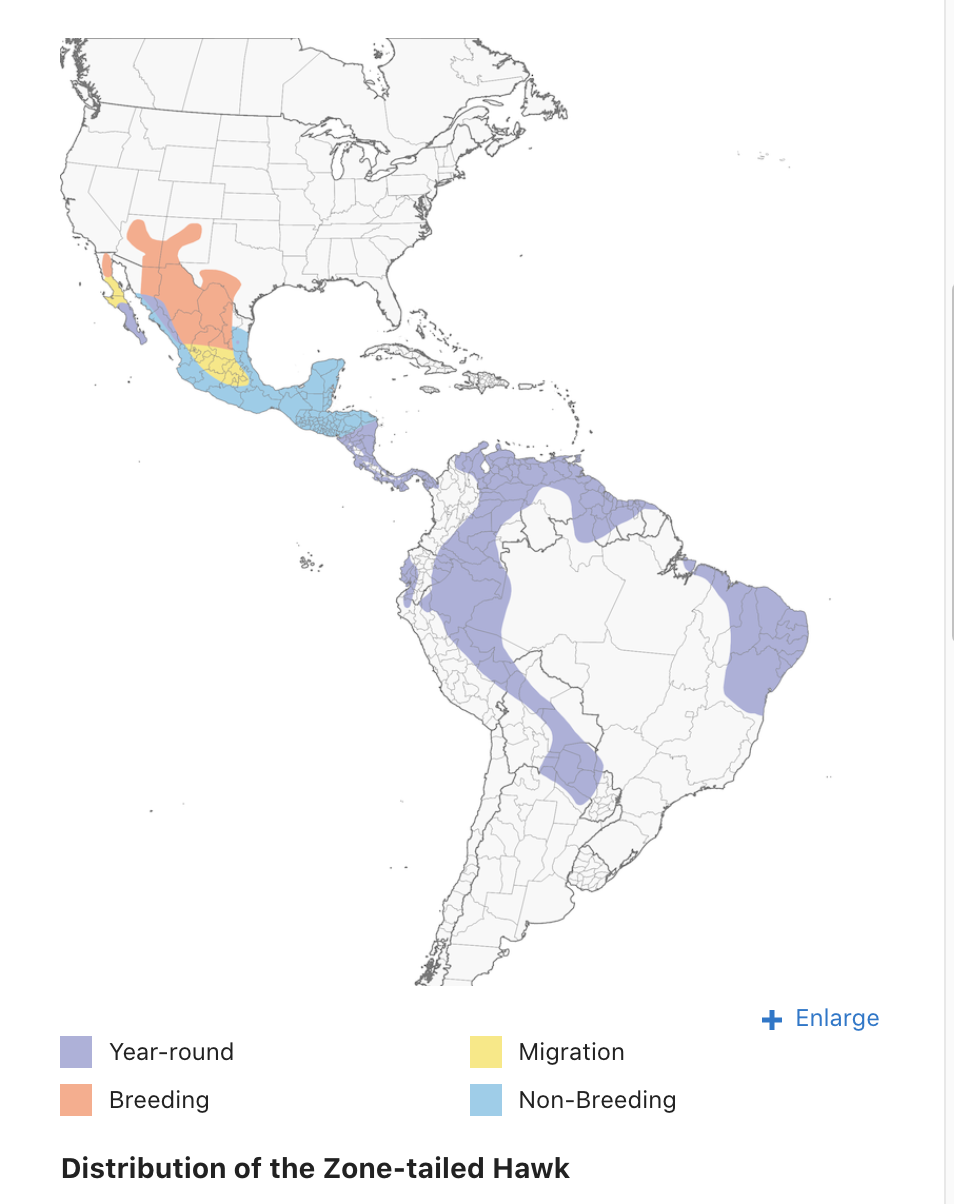 Range map provided by Birds of the World
SUPPORT:
Shop this art HERE OR gift to the Threatened Texas Series: Venmo @Juliet-Whitsett (Your patronage donation helps spread the word about Texas' Endangered & Threatened Species).
THREATENED TEXAS SERIES:
There are 148 Threatened Species & 74 Endangered Species in Texas. Each palette & species is unique. I have sampled colors from images of actual Texas Threatened Species and created original art inspired by each group.⁠⁠⁠⁠⁠⁠⁠⁠⁠⁠ ⁠⁠⁠⁠⁠ 5% of the profits from this series enthusiastically goes to help Threatened & Endangered Species.
HOW YOU CAN HELP:
Wonder what you can do to help? One easy thing I have found is to write my US house Rep. and ask them to support The Recovering America's Wildlife Act RAWA⁠ Find out more at https://www.txwildlifealliance.org/or if you aren't in Texas, https://ournatureusa.com/
SOURCES:
THIS websites gives really interesting information regarding where to see a Zone-tailed Hawk in Texas.
https://www.allaboutbirds.org/guide/Zone-tailed_Ha...