5% of the profits support Endangered & Threatened Species.
"The male defends nesting territory by singing. Has a thin, rhythmic "dawn song," is usually heard only before sunrise..."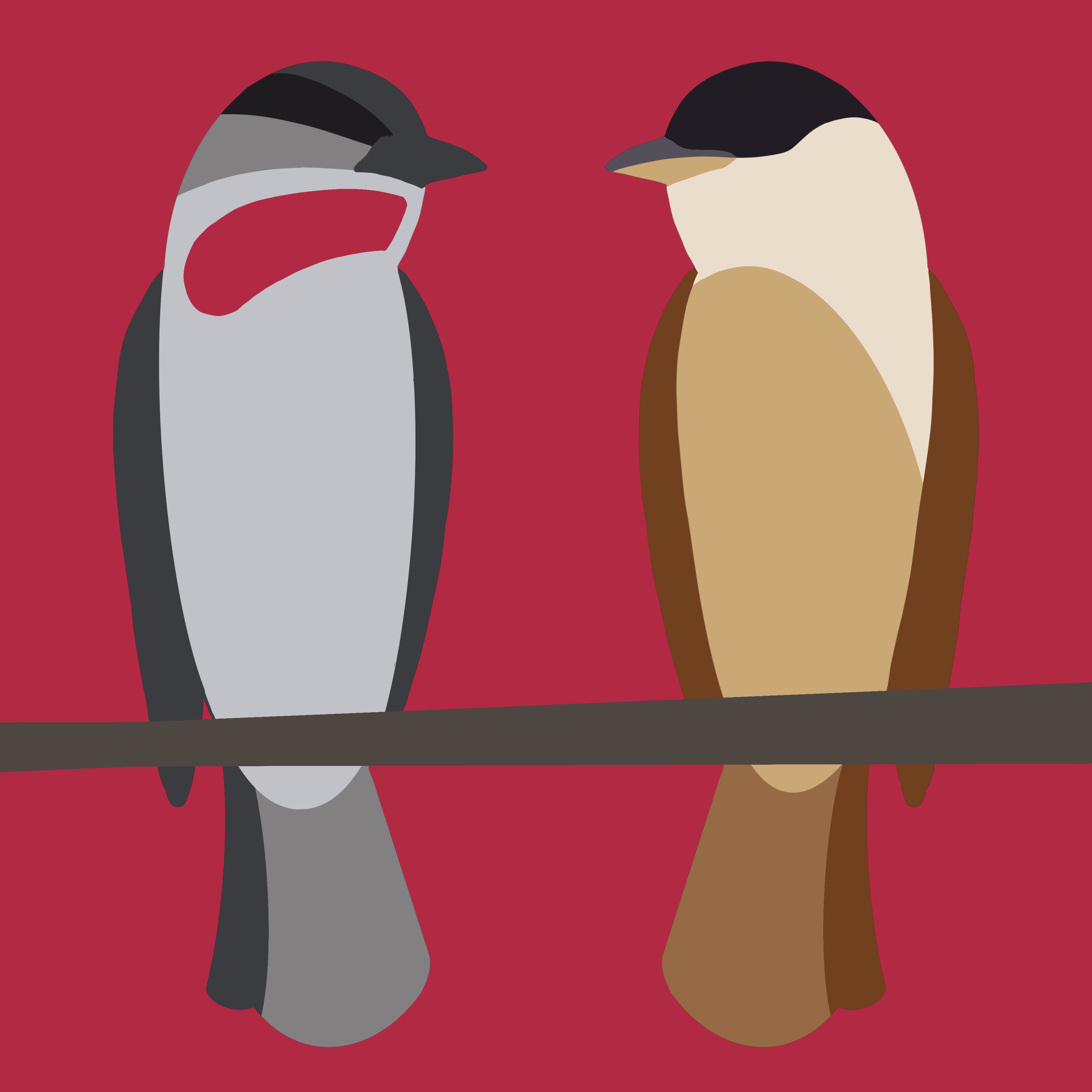 ©Juliet Whitsett |Social: @juliet_whitsett_art
COLOR PALETTES SAMPLED FROM IMAGES OF THE ROSE THROATED BECARD (male-top, female-bottom):
SPECIES INFO:
"The Rose-throated becard breeds from Panama through Central America and Mexico, reaching its northern limits in the mountains of southeast Arizona and the Lower Rio Grande Valley, where it once was a rare and local resident in Cameron and Hidalgo counties. More recently, it has occurred sporadically only in Hidalgo county. Nests were first discovered in 1942, but few active nesting attempts have been discovered in more recent years. The presence of Spanish moss and vines is essential for construction of their nests. Consequently, clearing of wooded habitats for agriculture and urban development likely accounts for the lack of a stable population in the Lower Rio Grande Valley. Most recent reports have been from county, state and federal protected areas."
- Keith A. Arnold, Ornithologist, Professor Emeritus, Texas A&M University
According to audubon.org "This tropical bird barely extends north of the Mexican border in summer. In our area it occurs regularly only along a few streams in southern Arizona. It is also found in southern Texas, especially in winter. Quiet and inconspicuous, it is easily overlooked as it perches high within the canopy of the trees, occasionally fluttering out to pick an insect from the foliage. Its massive, football-shaped nest, swinging at the end of a dangling branch, is often the first clue that becards are present."
WATCH:
RANGE: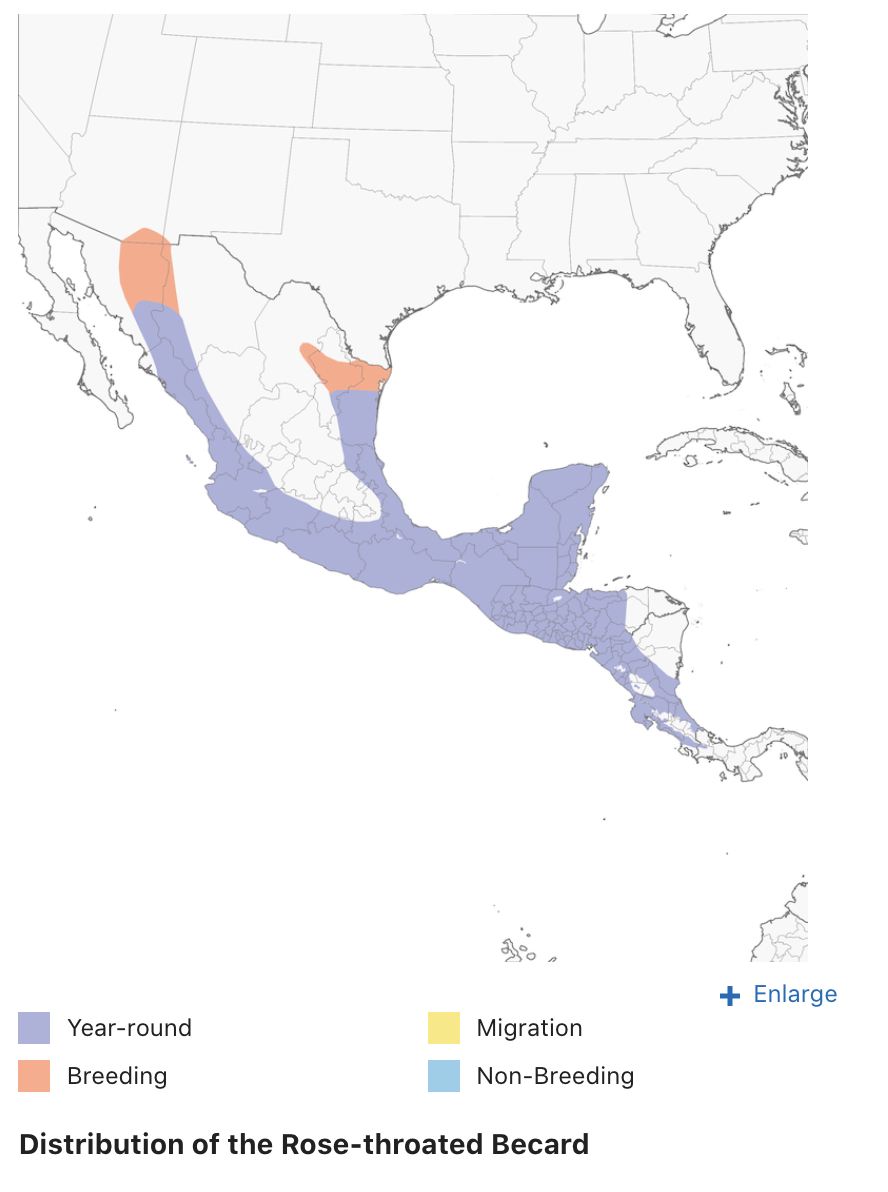 SUPPORT:
Shop this art HERE OR gift to theThreatened Texas Series: Venmo @Juliet-Whitsett (Your patronage donation helps spread the word about Texas' Endangered & Threatened Species).
THREATENED TEXAS SERIES:
There are 148 Threatened Species & 74 Threatened Species in Texas. Each palette & species is unique. I have sampled colors from images of actual Texas Threatened Species and created original art inspired by each group.⁠⁠⁠⁠⁠⁠⁠⁠⁠⁠ ⁠⁠⁠⁠⁠ 5% of the profits from this series enthusiastically goes to help Threatened & Endangered Species.
HOW YOU CAN HELP:
Wonder what you can do to help? One easy thing I have found is to write my US house Rep. and ask them to support The Recovering America's Wildlife Act RAWA⁠ Find out more at https://www.txwildlifealliance.org/or if you aren't in Texas, https://ournatureusa.com/
SOURCES:
https://www.audubon.org/field-guide/bird/rose-thro...