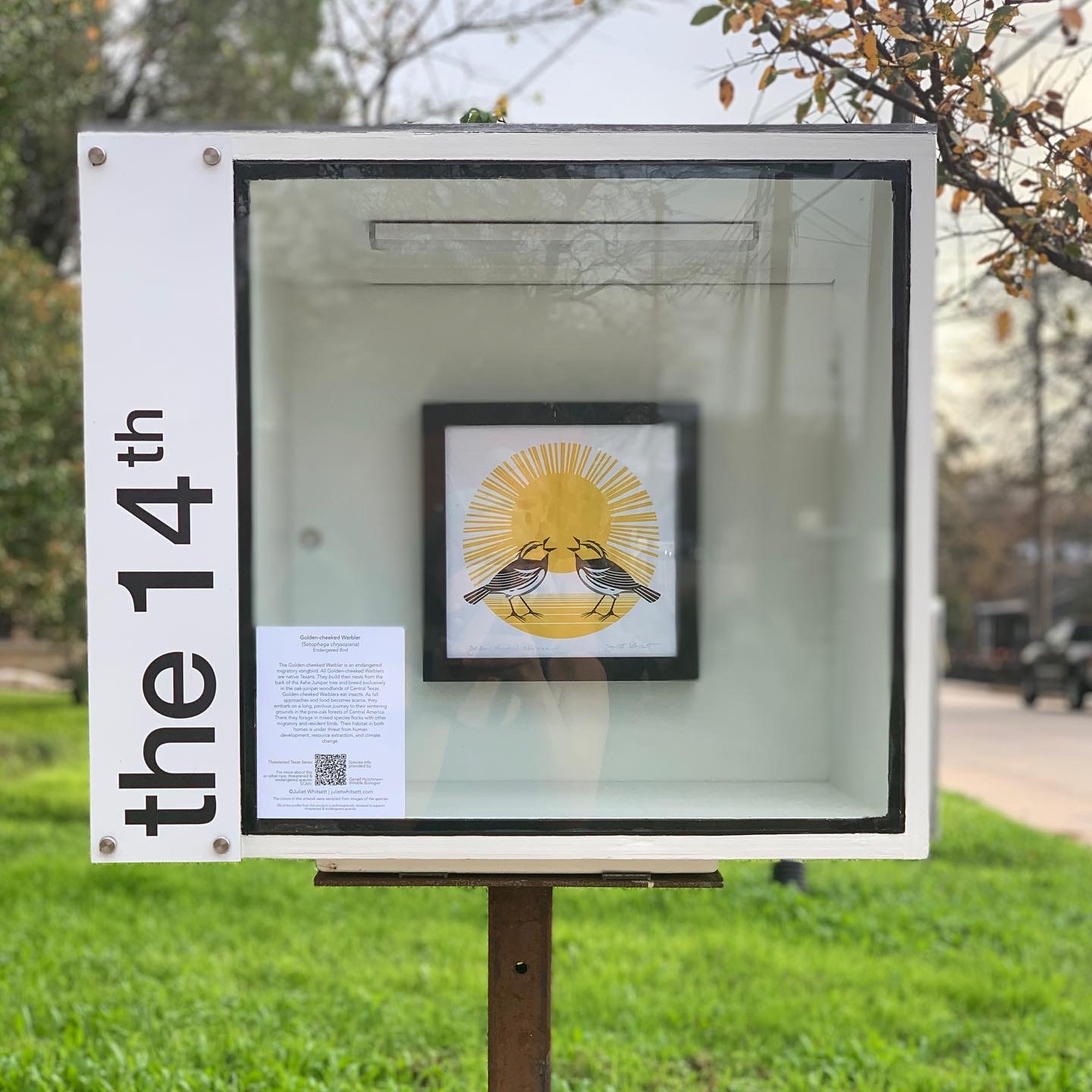 Love the RSM?
Help the programming stay fresh by:
D O N A T I N G A N Y A M O U N T H E R E *

(*Through our Fiscal Sponsor Women & Their Work)
*Be sure to include "Really Small Museum" as the Honorary in the form.
Your donation of any amount will help support future street-side art exhibits available to all 24/7!
REALLY SMALL MUSEUM - ECO & ITS HISTORY:
The RSM project started in 2021 as the co-created work of Austin-based artists Juliet Whitsett (The 14th Corner Contemporary) and Marianne Newsom (The Banton Road Museum of Art). With its tagline "Small can be BIG" the Really Small Museum is dedicated to fun, creativity, arts and community.
The museum's free and accessible East Austin arts installations ("The 14th Corner Contemporary- ECO Museum, and The Banton Road Museum of Art) engaged over 50 artists and musicians in their first year (2021- 2022) alone. Within that year's time, the RSM was covered by premiere online art magazines including Glasstire , and earned an "Austin Chronicle "Best of Austin" award.
Originally conceived as a 12 month installation, the project has continued beyond its inaugural season into 2023. This year's @ReallySmallMuseum season, our focus is on partnering with artists whose practice highlights ecology, sustainability, and environmental art projects that inspire thought, action, and ethical engagement.

Check out THIS great write up on the Eco Museum and in EASTside Magazine August 2023 issue (p. 12-13)!
CHECK OUT OUR INSTAGRAM PAGE FOR A FULL VIEW OF OUR COLLABORATIONS!