5% of profits support Endangered & Threatened Species.
What has a 3rd eye, sensors on its skin to detects electricity, and can become airborne jumping out of the water?
The Paddlefish...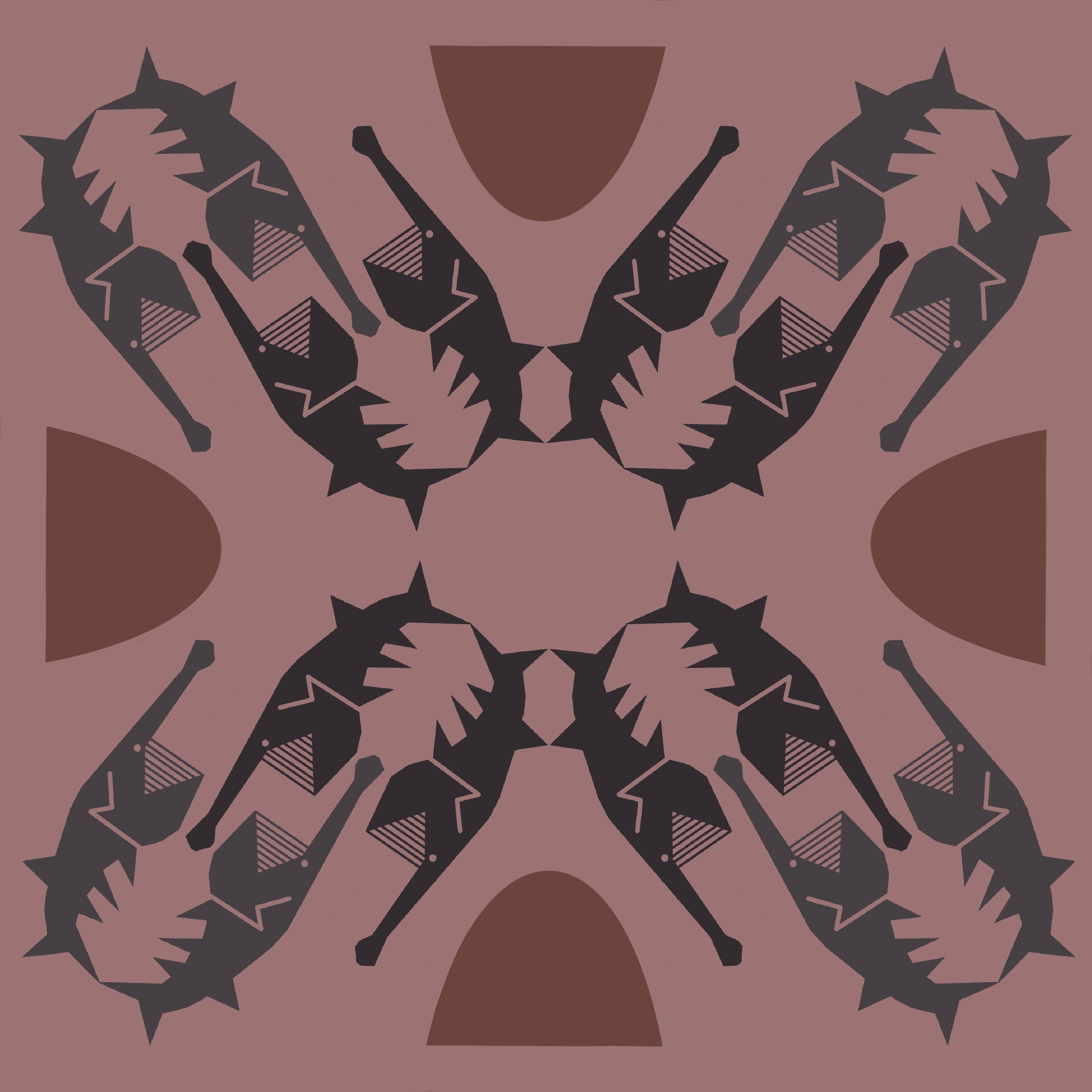 ©Juliet Whitsett |Social: @juliet_whitsett_art
COLOR PALETTE SAMPLED FROM IMAGES OF PADDLEFISH.
SPECIES INFO:
The Paddlefish is a living fossil (records of paddlefish date back over 125 million years) and the now thought to be the only species of its kind after the Chinese Paddlefish has recently been presumed extinct in 2019.
The dark grey that was sampled for this work comes from clusters of electroreceptors (ampullae of lorenzini) located all over its rostrum (the paddle!) and most of its body. They detect the electricity generated by its prey!
Like some other reptiles, they have a 3rd eye- This eye doesn't actually form an image for the fish but apparently detects light, which dictates hormonal changes through different seasons.
The State of Texas has protected the paddlefish since 1977. It is considered a threatened species. It is unlawful to catch, kill or harm paddlefish in Texas.
Paddlefish face a number of problems in Texas. They need large amounts of flowing water in order to reproduce. The construction of dams and reservoirs along Texas rivers decreases water flow and interrupts spawning.
WATCH:
SUPPORT:
Shop this art HERE or gift to the Threatened Texas Series: Venmo @Juliet-Whitsett (Your patronage donation helps spread the word about Texas' Endangered & Threatened Species)
RANGE:
The native range of paddlefish includes the Mississippi River basin from New York to Montana and south to the Gulf of Mexico. Historically in Texas, paddlefish lived in the Red River's tributaries, Sulphur River, Big Cypress Bayou, Sabine River, Neches River, Angelina River, Trinity River, and San Jacinto River.
THREATENED TEXAS SERIES:
There are 148 Threatened Species & 74 Threatened Species in Texas. Each palette & species is unique. I have sampled colors from images of actual Texas Threatened Species and created original art inspired by each group.⁠⁠⁠⁠⁠⁠⁠⁠⁠⁠ ⁠⁠⁠⁠⁠ 5% of the profits from this series enthusiastically goes to help Threatened & Endangered Species.
HOW YOU CAN HELP:
Wonder what you can do to help? One easy thing I have found is to write my US house Rep. and ask them to support The Recovering America's Wildlife Act RAWA⁠ Find out more at https://www.txwildlifealliance.org/or if you aren't in Texas, https://ournatureusa.com/
SOURCES:
https://academic.oup.com/bioscience/article/57/5/3...
https://en.wikipedia.org/wiki/American_paddlefish