Want to learn more about the 10:30 Tuesday class or register? Click HERE.
COST BY DONATION
Regular, in-person classes are $22/hour (Whatever you can donate is really OK- Please pay whatever matches your financial means & needs. No one turned away!) Pay for one class at a time or all of the class- the ZOOM code will remain the same. If you pre-pay for class and can't make it for some reason I will send you the recorded video, good for one week, no problem!
FULL LIST OF SUPPLIES AT THE END OF THIS POST.
*******************************************
DAY 1 SET UP & SUPPLIES: Tuesday, September 1st -
***BRING A WHITE CRAYON IF YOU DIDN'T HAPPEN TO DO THE GLUE EXPERIMENT***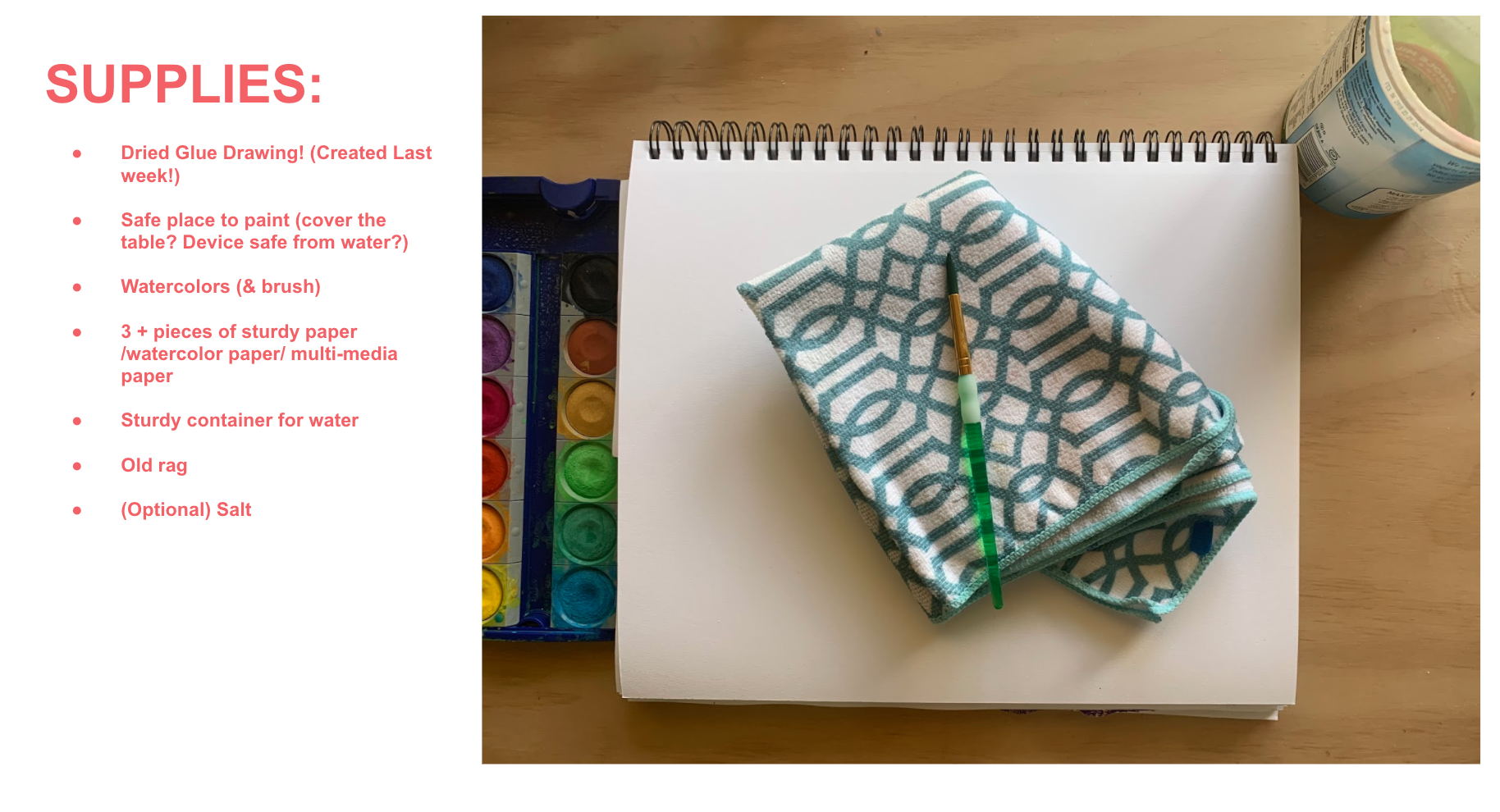 *******************************************
DAY 2 SET UP & SUPPLIES: Tuesday, September 8th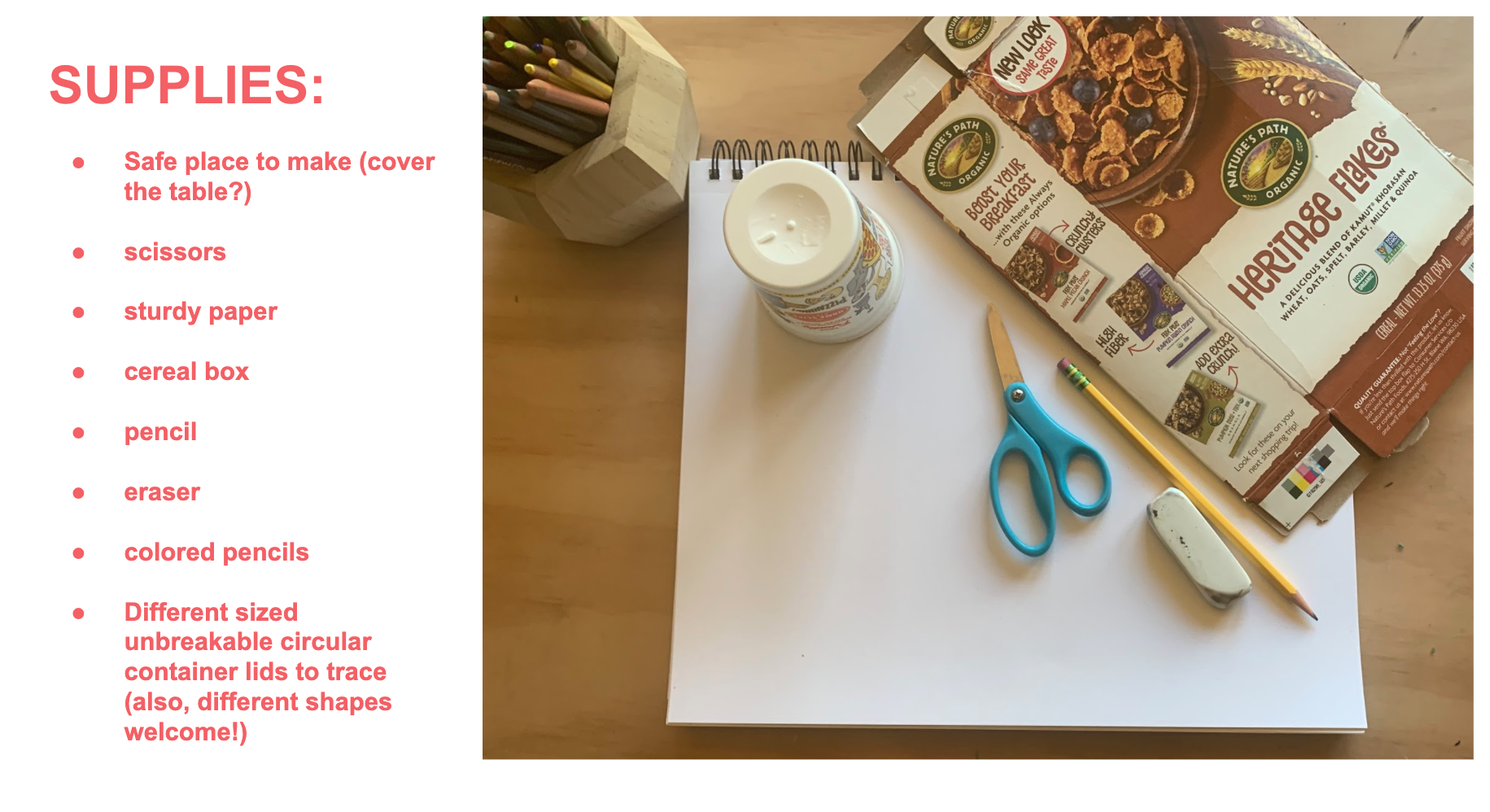 *******************************************
DAY 3 SET UP & SUPPLIES: Tuesday, September 15th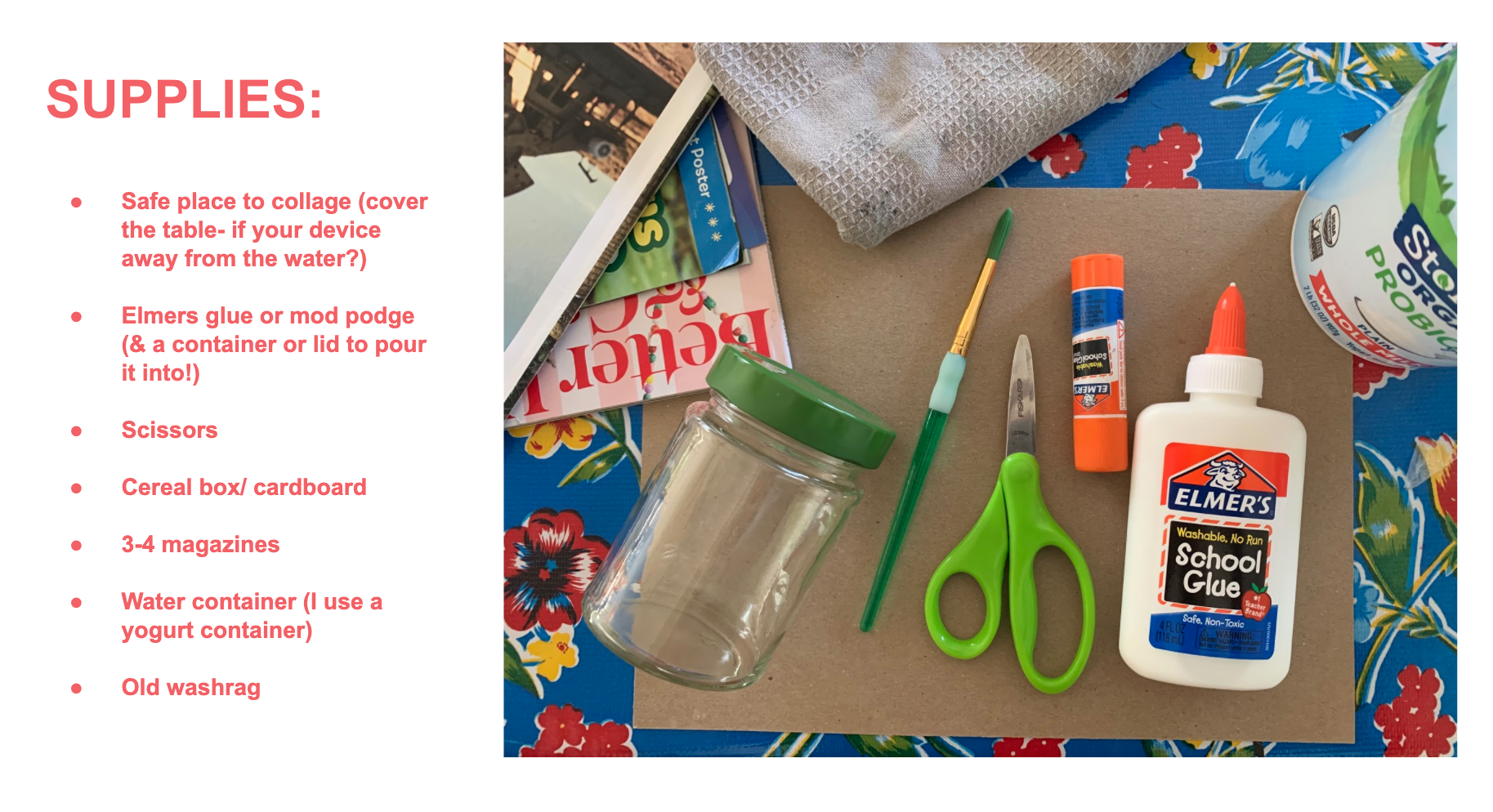 *******************************************
DAY 4 SET UP & SUPPLIES: Tuesday, September 22nd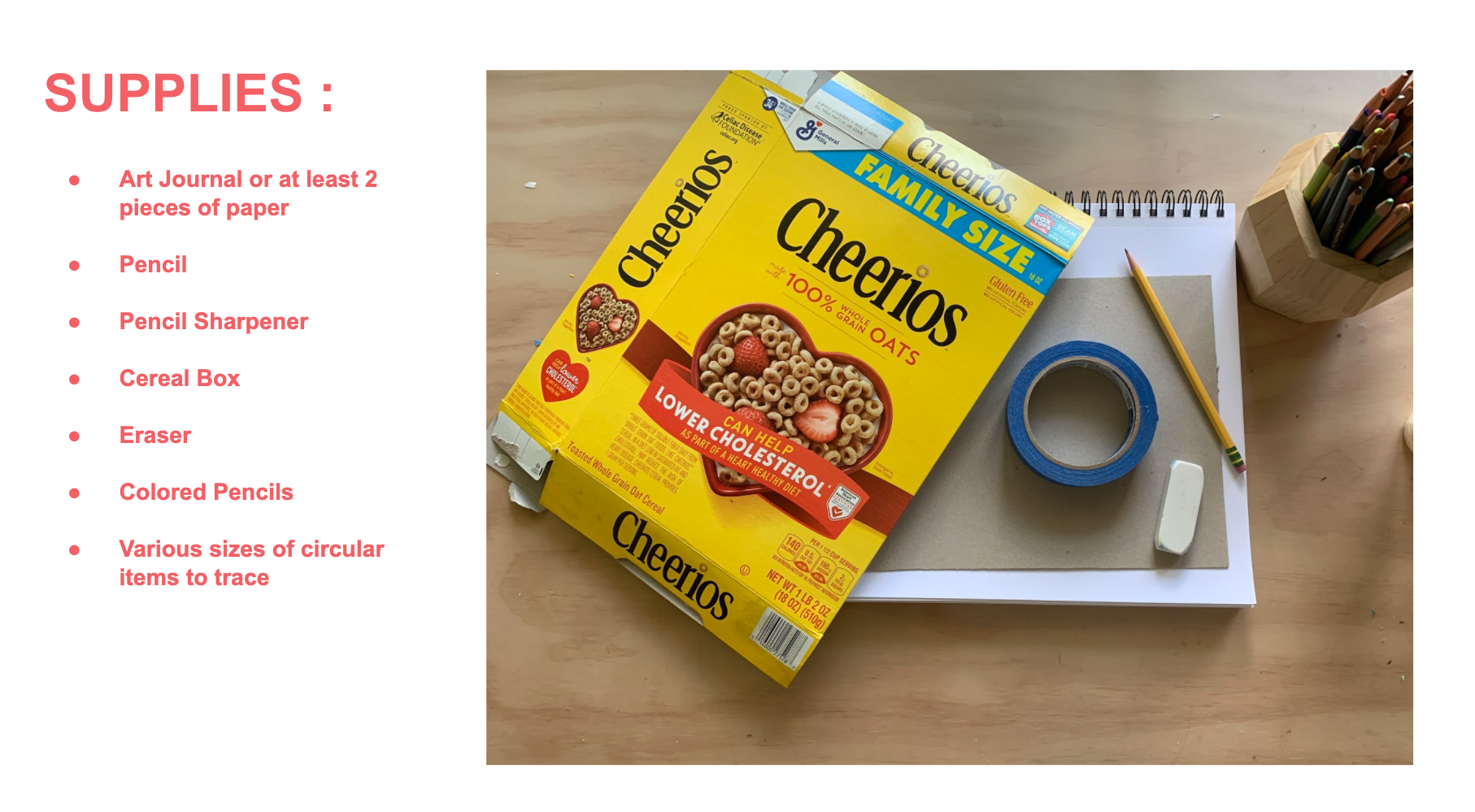 *******************************************
DAY 5 SET UP & SUPPLIES: Tuesday, September 29th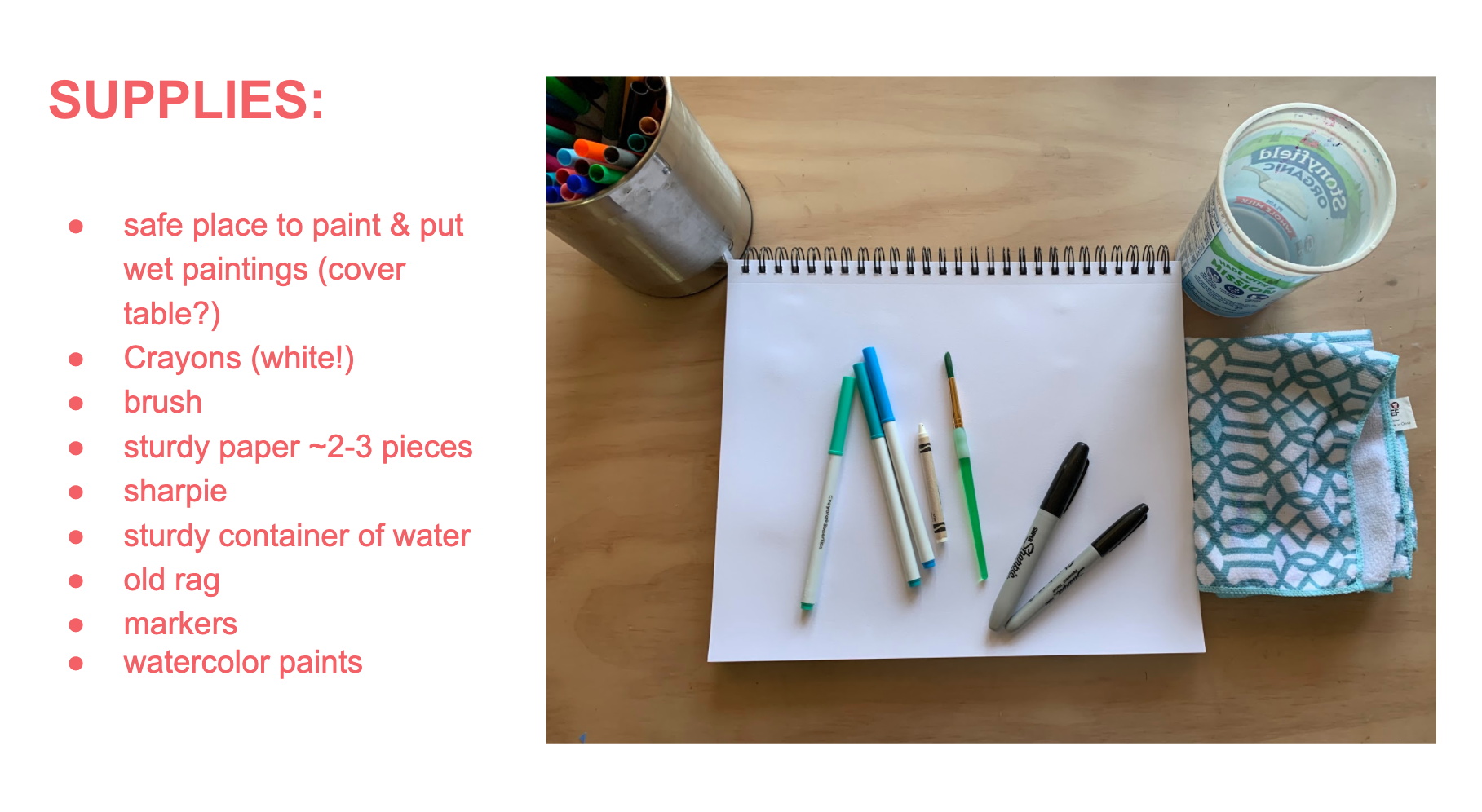 *******************************************
DAY 6 SET UP & SUPPLIES: Tuesday, October 6th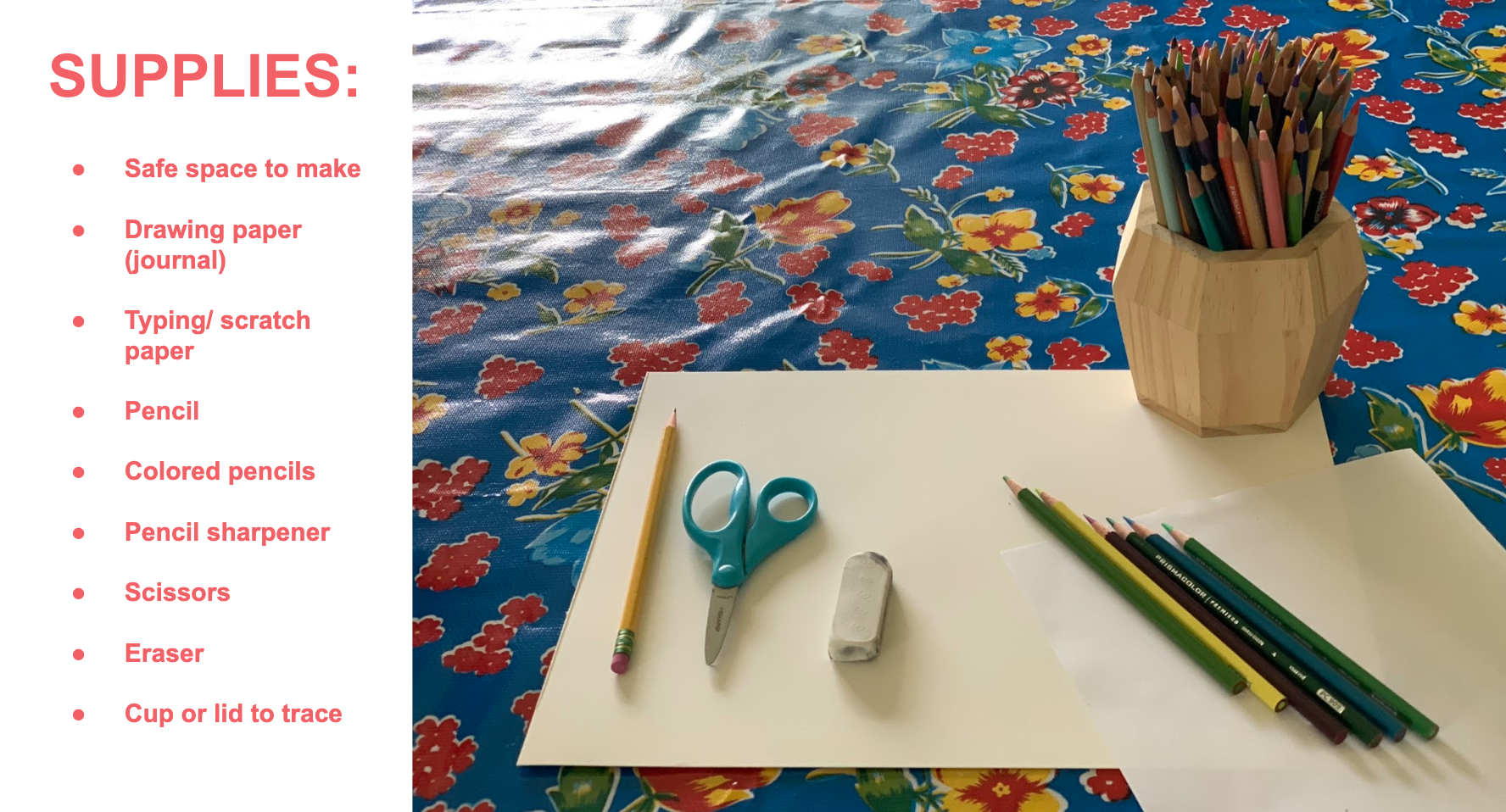 *******************************************
DAY 7 SET UP & SUPPLIES: Tuesday, October 13th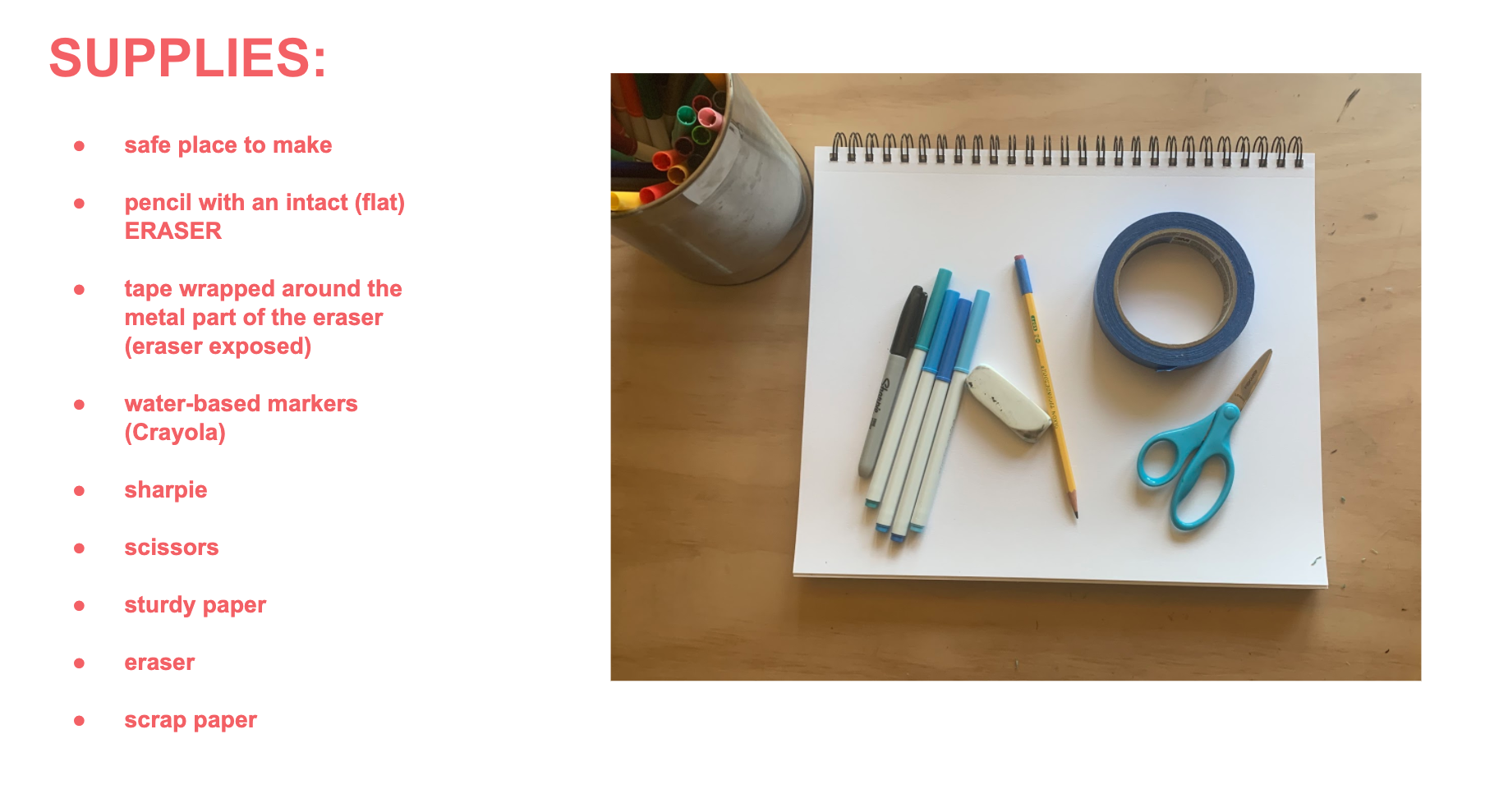 *******************************************
DAY 8 SET UP & SUPPLIES: Tuesday, October 20th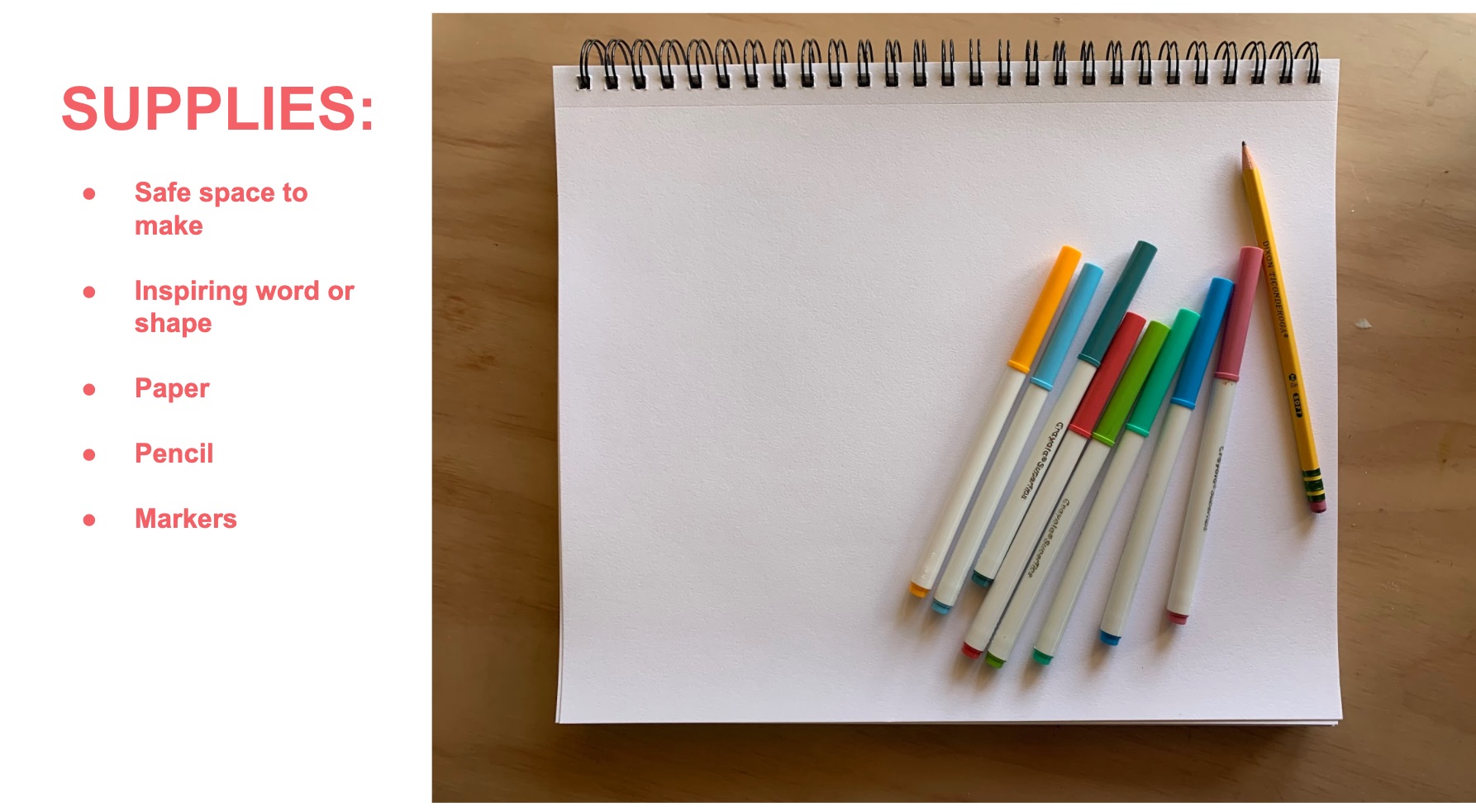 *******************************************
DAY 9 SET UP & SUPPLIES: Tuesday, October 27th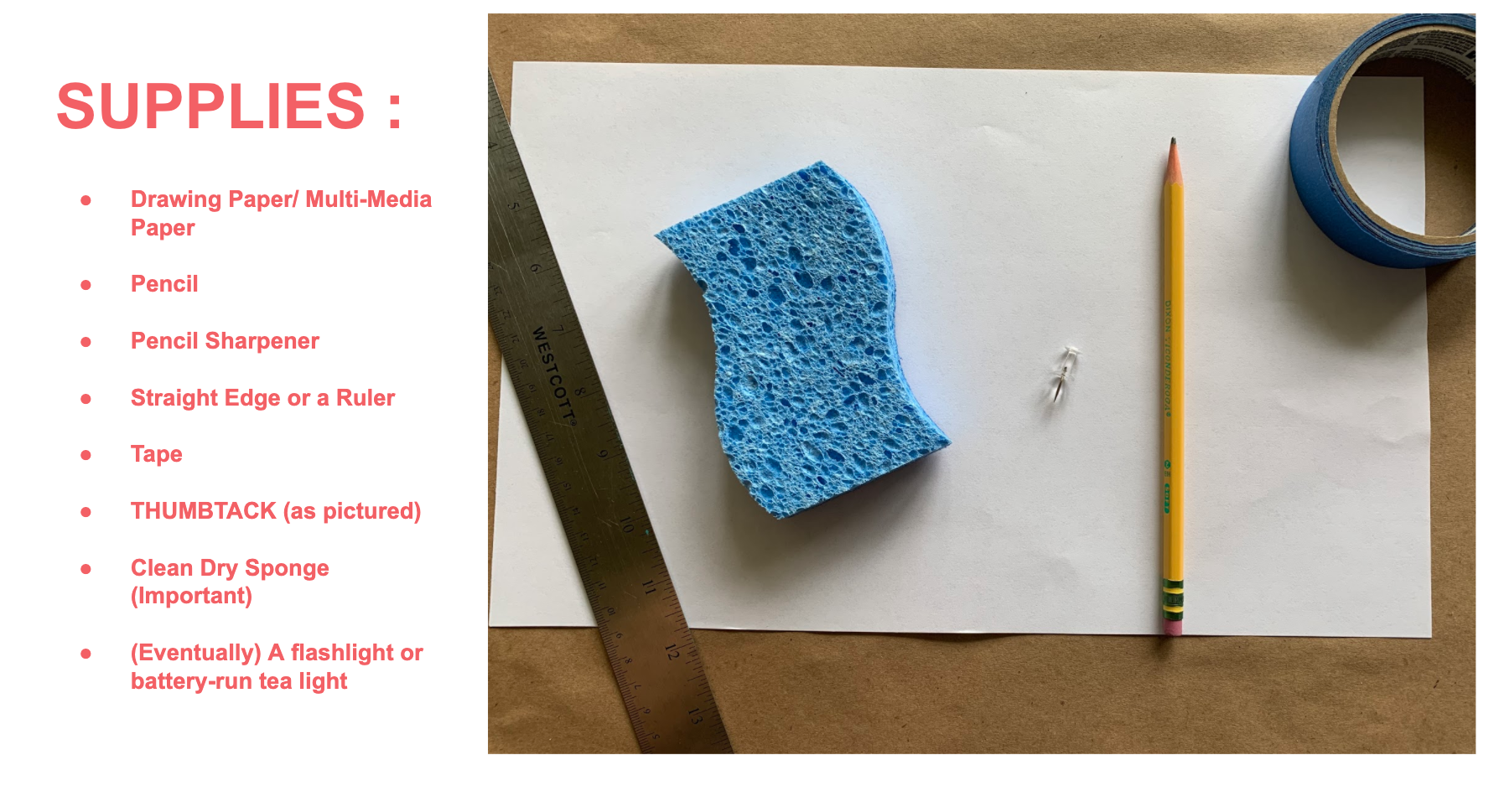 *******************************************
REQUIRED ART SUPPLY LIST: I focus on art supplies that are accessible to kids to use on their own (responsibly), any brands work, I have included some recommendations if you are interested in purchasing something:
SOMETHING TO PROTECT YOUR HOME SURFACE (I use tablecloths or lay down cardboard)
A SAFE PLACE to put your child's ZOOM device (away from watercolors etc.)
SAVE YOUR CEREAL BOXES! (We will use them often:)
Elmers Glue (White liquid glue or Mod Podge)
Brush
Old brush (for using with glue)
Masking Tape Ideally, blue painter's tape
Crayons (MAKE SURE YOU HAVE A WHITE CRAYON)
Pencils (IMPORTANT: ONE WITH A BRAND / NEARLY NEW ERASER!)

OR Watercolor Paper - 9 x 12 Canson
OR any 80 lb or higher paper - Cereal Boxes (not kidding)

2 old cereal boxes OR card stock (kids should be able to cut easily)
Colored Pencils- Crayola or favorite - Prismacolor
Glue Stick - any
Old magazines - ~4 - 5 (I have magazines you can pick up if you don't have any!) Reach out!
Sharpie - Classic Sharpie
Watercolors (& Brush) - Opaque Watercolors Lyra or Crayola Mixing Watercolors
Different sized unbreakable circular container lids to trace (also, different shapes welcome!)
Markers - These have been great for us Crayola Super Tips
Eraser - White Eraser Preferable
Pencil Sharpener - any or Prismacolor
Container for Water - I use large yogurt containers
Rag for blotting water - old washrag
Scissors - any
Clean-dry-sponge
Thumbtack
Cardboard