5% of profits support Endangered & Threatened Species.
The Mexican long-nosed bat is the only federally endangered bat in Texas.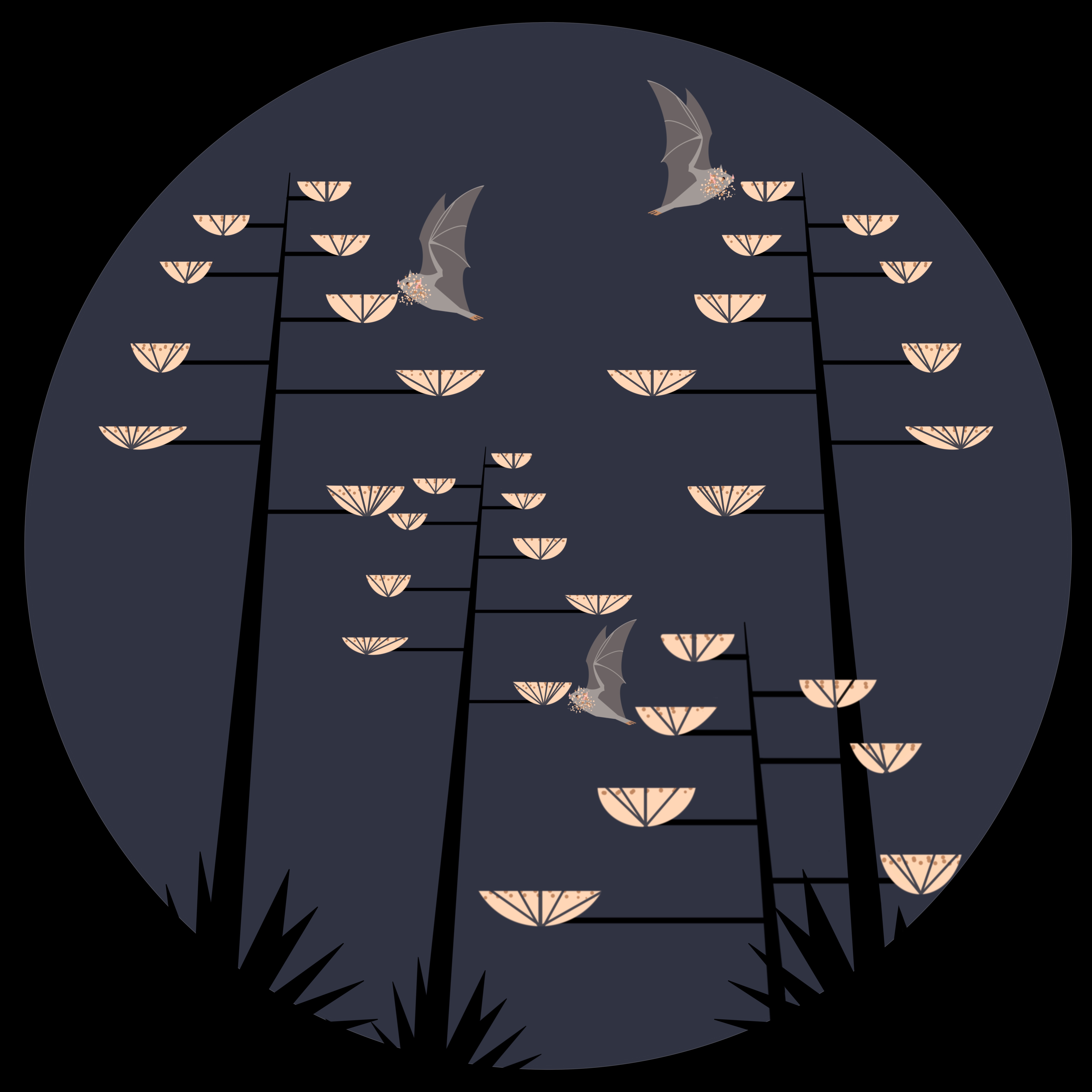 ©Juliet Whitsett |Social: @juliet_whitsett_art
COLOR PALETTE SAMPLED FROM IMAGES OF THE MEXICAN LONG-NOSED BAT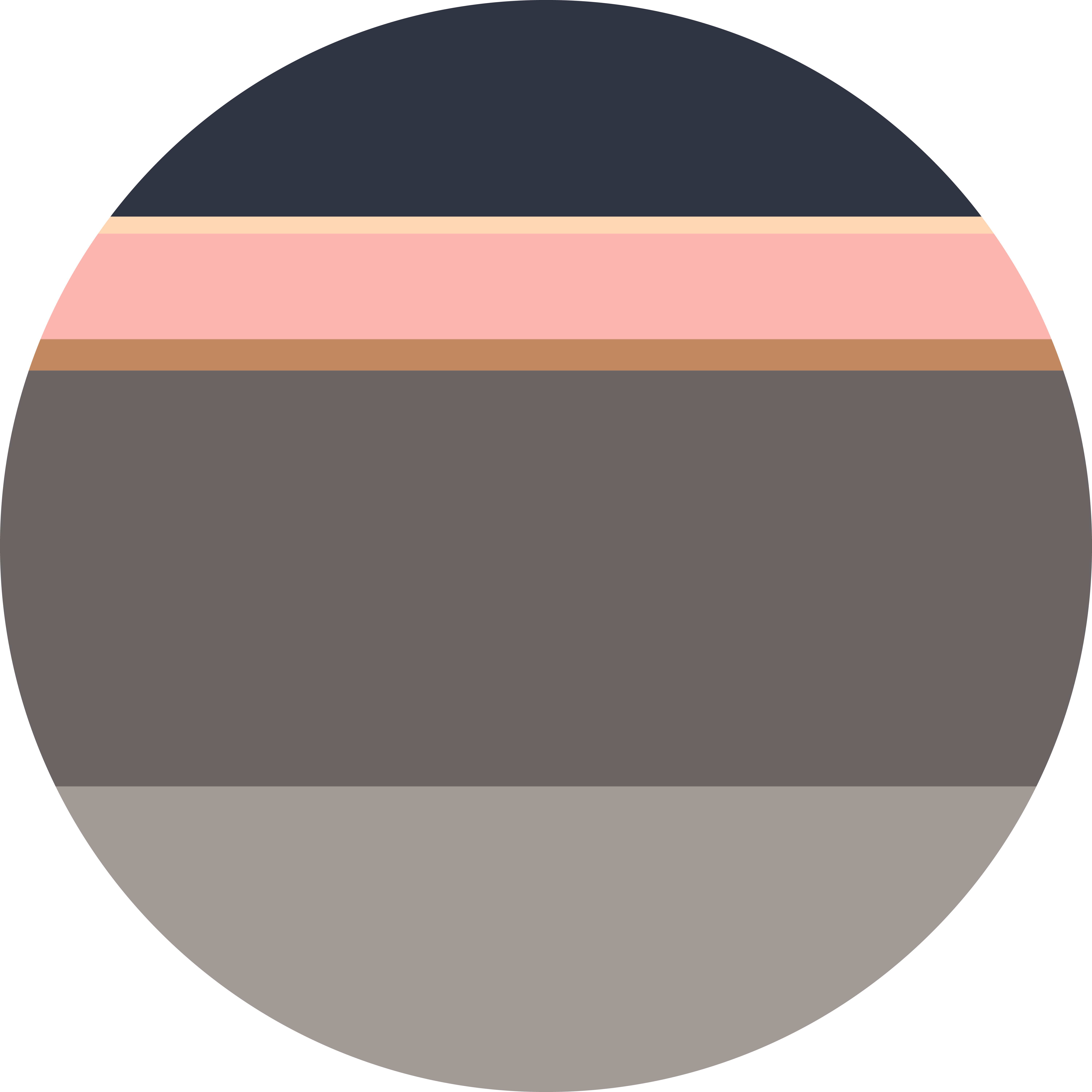 SPECIES INFO:
'The Mexican long-nosed bat is the only federally endangered bat in Texas. Pregnant mothers make an arduous 700+ mile migration every spring from central Mexico to Big Bend National Park, where they each give birth to a single pup. They rely on the nectar of agave plants to fuel their migration and successfully raise their pups. Unfortunately, agave habitat is being lost due to unsustainable land use, climate change, and wildfires, putting these bats at risk of extinction. Current conservation work is focusing on restoring agaves across the U.S. Southwest and Mexico to create a "nectar corridor" to protect these endangered bats for generations to come.'
- Dr Kristen Lear, Agave Restoration Program Manager, Bat Conservation International
(LISTEN to my interview with Dr. Kristen Lear of Bat Conservation International - 10 min 30 seconds)
According to TPWD
'The Mexican Long-nosed Bat is a relatively large bat compared with most U.S. bat species. It measures about 2.75 to 3.75 inches in total length, can be dark gray to "sooty" brown in color, and has a long muzzle with a prominent nose leaf at the tip. Its long tongue, an adaptation for feeding on flower nectar, can be extended up to three inches and has hair-like papillae on its tip. It has a minute tail that may appear to be lacking.'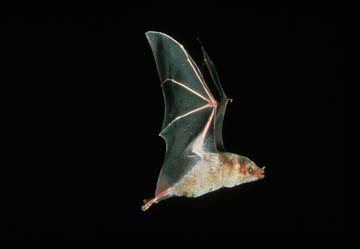 © Photo J. Scott Altenbach
RANGE:
https://www.expeditionart.org/lowland-gorilla
WATCH:
SUPPORT:
OR gift to the Threatened Texas Series: Venmo @Juliet-Whitsett (Your patronage donation helps spread the word about Texas' Endangered & Threatened Species)THREATENED TEXAS SERIES:
There are 148 Threatened Species & 74 Threatened Species in Texas. Each palette & species is unique. I have sampled colors from images of actual Texas Threatened Species and created original art inspired by each group.⁠⁠⁠⁠⁠⁠⁠⁠⁠⁠ ⁠⁠⁠⁠⁠ 5% of the profits from this series enthusiastically goes to help Threatened & Endangered Species.
HOW YOU CAN HELP:
Wonder what you can do to help? One easy thing I have found is to write my US house Rep. and ask them to support The Recovering America's Wildlife Act RAWA⁠ Find out more at https://www.txwildlifealliance.org/or if you aren't in Texas, https://ournatureusa.com/
SOURCES:
Dr. Kristen Lear's Info: Twitter: @BatsForLife Instagram: @batsforlife_kristen
Music: Performed by Michael Blake; Courtesy of Michael Blake." @mblakemusic