THE AMBASSADOR PARTY (Ongoing)
Upcoming party Elisabet Ney Nature Day March 25, 2023 1 - 4pm
Become a part of the art.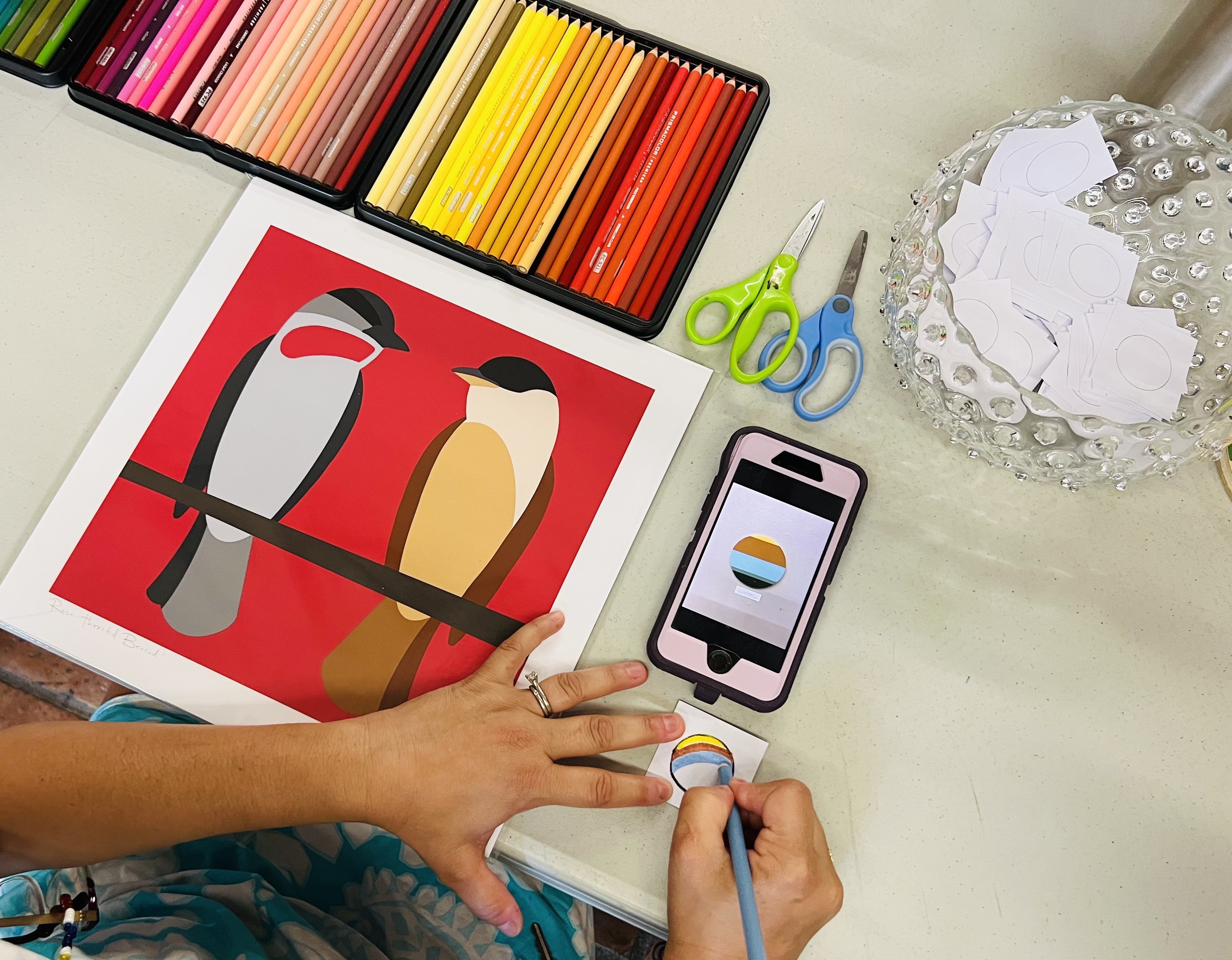 (Participant creates her own color palette using colors from the endangered South Texas plant the Ashy Dogweed)
Ambassador Party Directions:
ACTIVATION & CONVERSATION are key to this work.
You are invited to collaborate by actively engaging with the Biodiversity of Texas collection…
CONNECT.
Choose an endangered species palette that draws you in.
CREATE.
Use the provided art supplies to match your species and create your OWN version of a palette (there are no wrong choices!). Turn your creation into a button at the button station!
LEARN.
Take 3-5 minutes (or more!) to learn about your chosen endangered species.
Independently research or learn from the document that McCallum High School's Environmental Knights Club put together! HERE
SHARE.
Tell someone about which of Texas' rarest species you chose. If you are willing to share one to many facts about your chosen species with party-goers, display your button prominently.
___________________
---
Loss of our world's biodiversity is happening at a startling fast rate. For most of us, it's hard to understand what we have to lose when we have had few to no first-hand interactions with our world's listed species. After all, our most threatened species are also our rarest.
This body of work offers viewers and participants encounters with biodiversity through representations of our rarest and most at-risk- who obviously have no means of advocating for themselves. It is an exhibit centered on the experience of empathy with deep-diving into the world of the truly uncommon.
There are 148 Threatened Species and 74 Endangered Species in Texas. Each palette and species is unique. Juliet Whitsett has sampled colors from crowd-sourced images of Texas listed species in order to create original art inspired by their lives and forms.
Thank you for your interest.
Juliet Whitsett
Web: julietwhitsett.com
Social: @juliet_whitsett_art